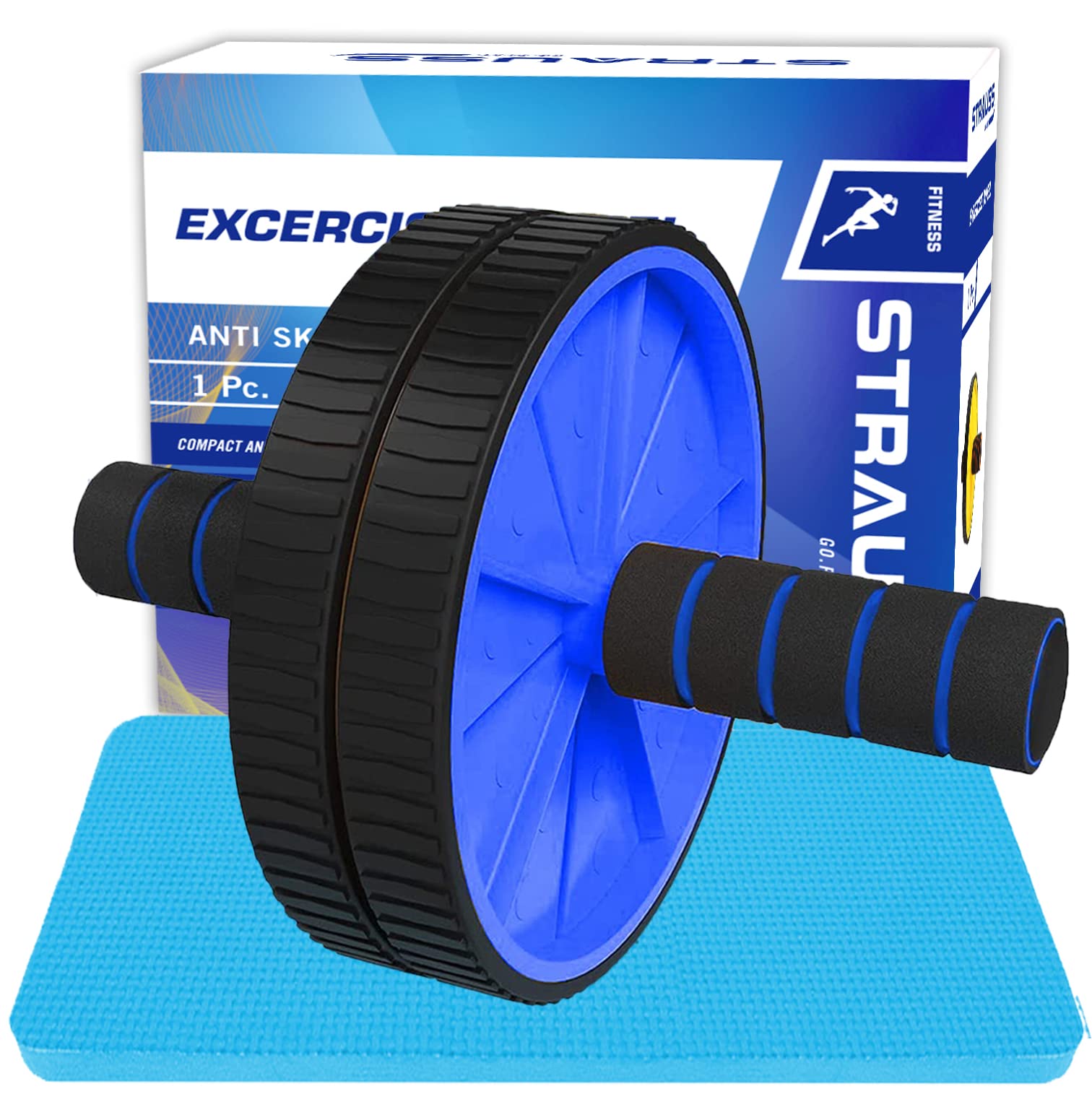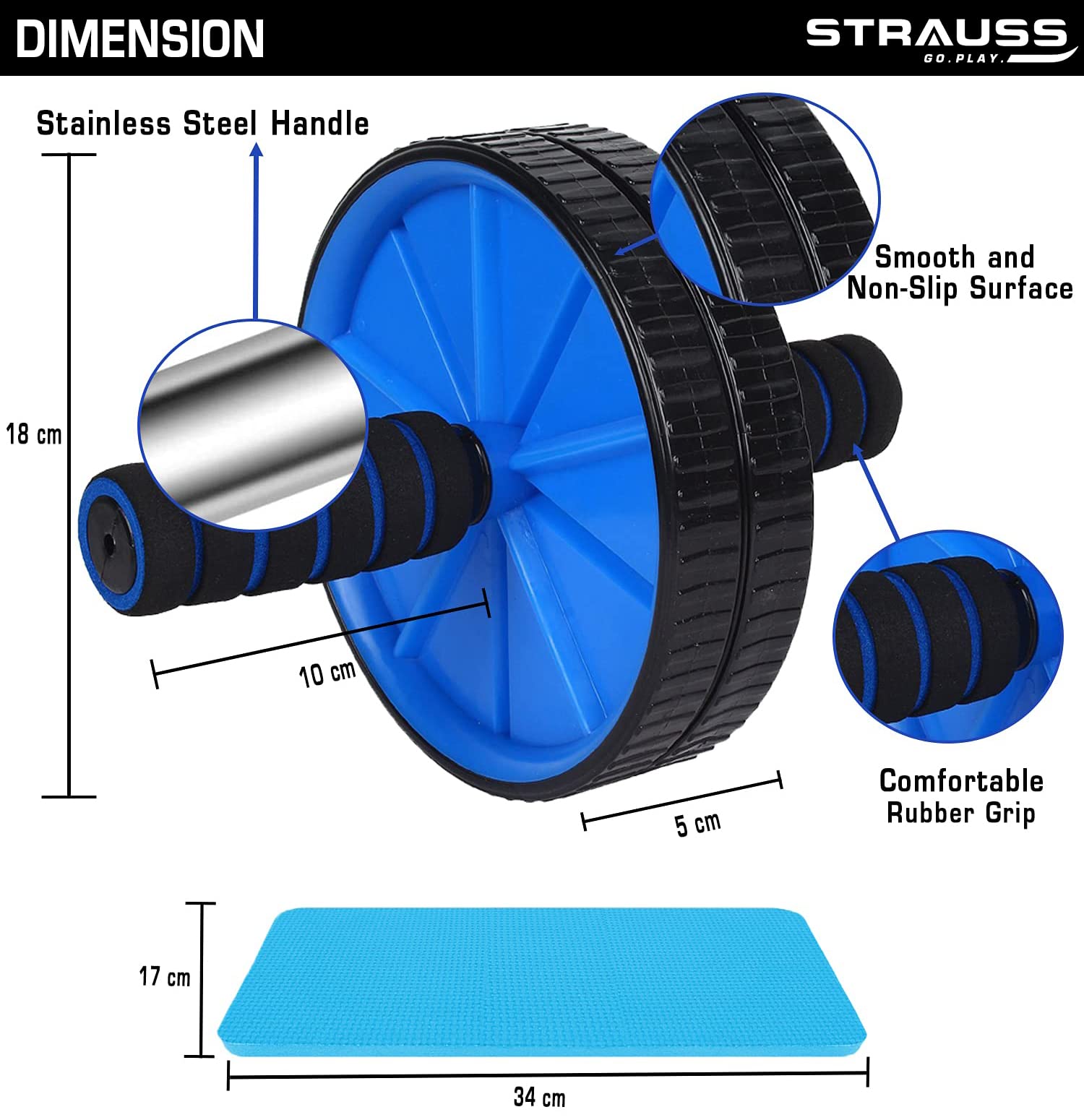 Strauss Double Wheel Ab & Exercise Roller | Anti-Skid Wheel Base, Non-Slip Stainless Steel Handles & Knee Mat | Ideal for Home, Gym workout for Abs, Tummy, (Blue)
Sale price

₹ 459/-

Regular price

₹ 699/-

Unit price

per
Place your order within to get it dispatched !
You can use upto 114 Bluebees Points on this purchase.
Option to apply Bluebees Club Points will be available on checkout.
Strauss Double Wheel Ab & Exercise Roller | Anti-Skid Wheel Base, Non-Slip Stainless Steel Handles & Knee Mat | Ideal for Home, Gym workout for Abs, Tummy, (Blue)
explore more from STRAUSS
---
From the manufacturer
About Us
Strauss helps you develop a holistic approach towards a healthy, balanced mind and body.
At Strauss we believe fitness is a passion and confidence builder. Expressing passion through fitness is a great way to feel alive and engaged in the world - truly the good and simple pleasure.
Product Information
DOUBLE-WHEEL DESIGN

Wide shaped wheel ensures stability and bears the weight of your entire body. The wheel's textured surface promotes stability and control. Handles prevent slipping and while reducing hand fatigue.

Non-Slip handles

Our home workout equipment for men women is produced only using high QUALITY and STURDY materials which can help you work your whole body! You`ll develop strength and various muscles in your body not just your abs.

GREAT FITNESS TOOL

The Abs Wheel could possibly be the most versatile fitness tool in your in home gym. You can move back and forth and side to side to engage your side abdominal and oblique muscles.
---
Detailed Specifications:
Country Of Origin :
India
Package Dimensions :
7 X 22.6 X 25.6 Cm 570 Grams
Marketed by :
Merhaki Foods & Nutrition Pvt. Ltd.
Item Part Number :
KD1562
Batteries Required :
false
Manufacturer :
Dynamic IT Solution Pvt Ltd;
Customer Care
For Product and Order related issues, queries or concerns please reach out to us over phone or email.
Contact us +91- 9625740740
E-Mail Us support@globalbees.com